Hello Everyone!
It's time for another review... today I'm going to review a lovely little shop called "Sweet Emily's Vintage". Miss Nansea (the shop owner) has many unique items that lovely, quaint, and vintage! Here are a few favorites:
First Lady of the Confederacy Cameo~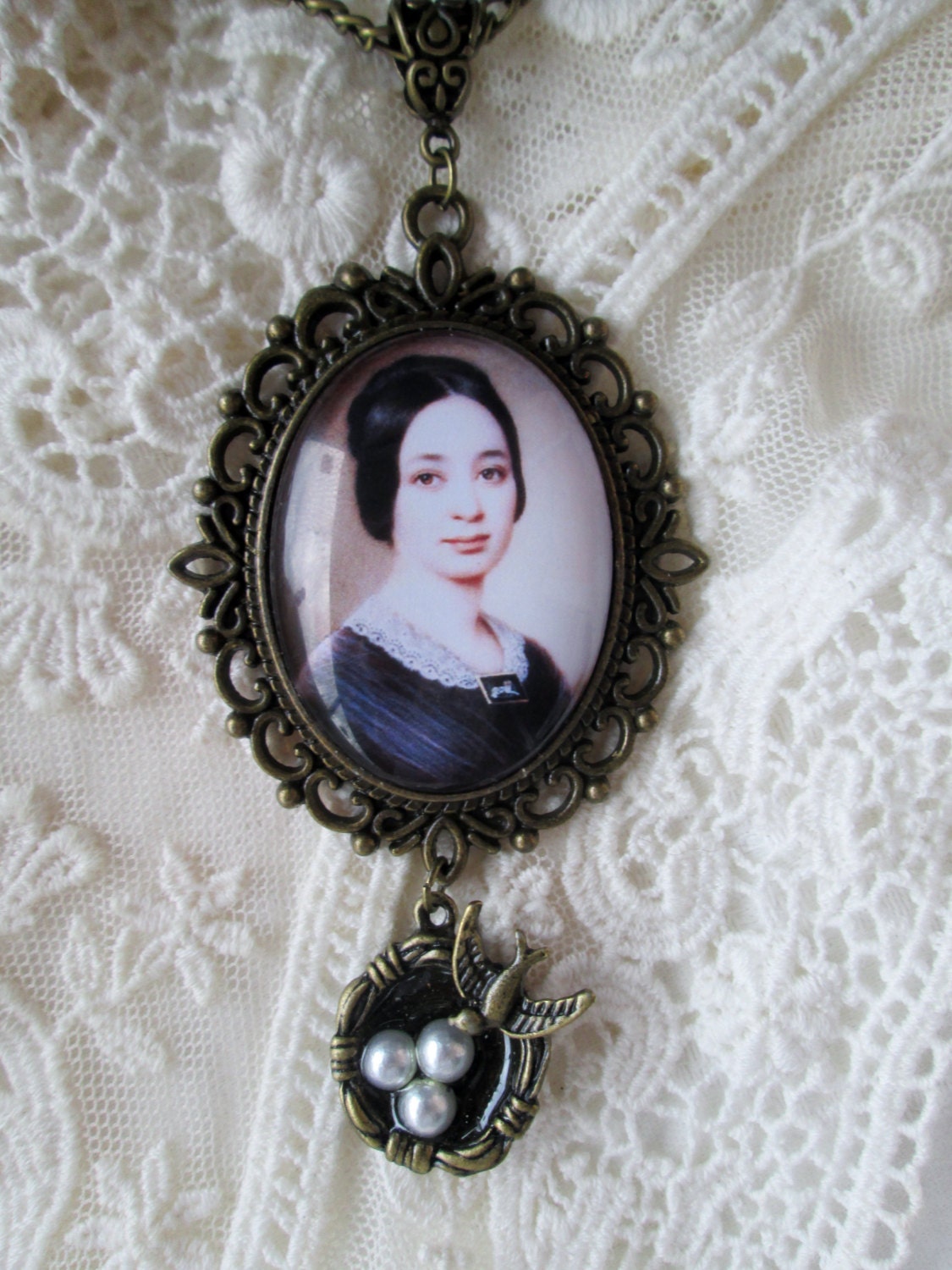 Victorian Jewels~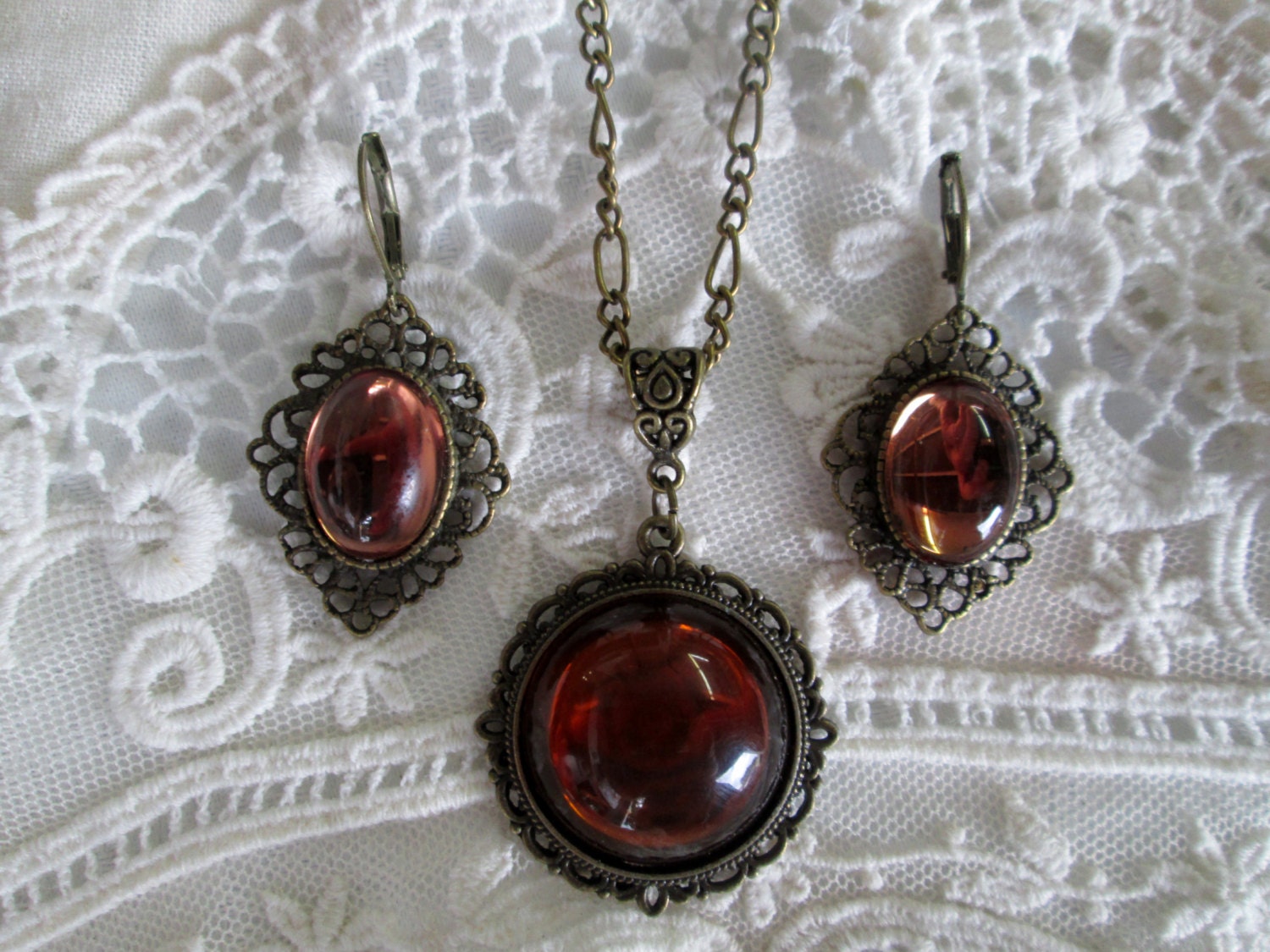 Pocked Watch~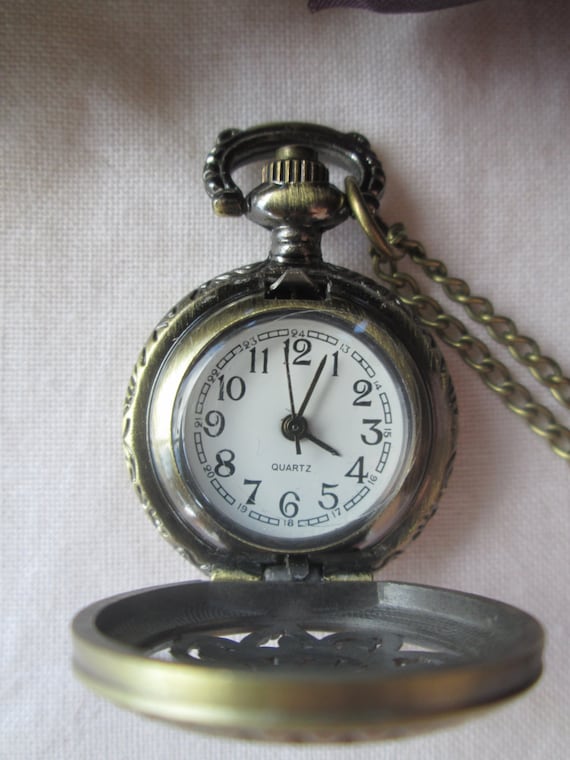 Many different Southern Inspired Cameos (I *love* these!!) and other Cameos~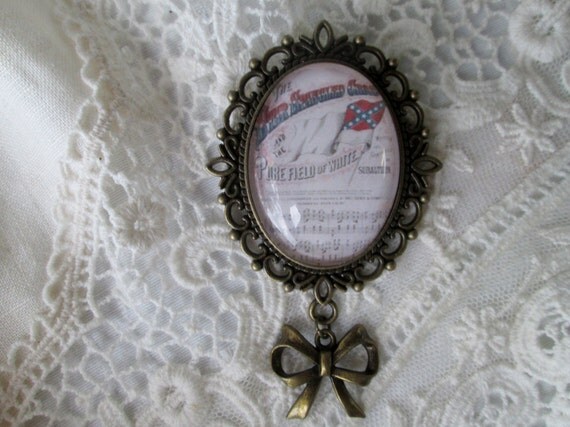 Miss Nansea sent me this one to review! Thank you, Nansea! It is lovely and very well made! I added a ribbon to mine (even though it is possible to wear as a pin) and someone *always* asks me about it whenever I wear it! :) The Latin words have been great conversation starters and I've even had a few people talk about Latin signs they have. :)
Here's a picture of myself wearing it:

My sis over at Eden's Evaluations always rates things in "number" out of 5 stars... So I would totally rate this item 5 out of 5 stars!!
Head over here and check out Miss Nansea's shop and all of her lovely items! Remember to add it to your favorites on Etsy. :)